TCS Media Center - A Magical Year of Reading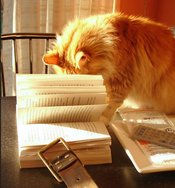 TCS Catalog - Search for all materials in the TCS Media Center
Whooo's Reading - Our new Reading Comprehension Tests for 2nd through 8th Grade.
Typing Club - This link takes you directly to our page on Typing Club.
The Reading/ Math Inventory - Our new Reading & Math Benchmark tests.
Find my Lexile - use this site to find the Lexile level of your book
GALILEO - A Research Database PASSWORD: (See Ms. Adams)
AR - Reading Level Checker - This website will show you the Accelerated Reading level of books.
EPIC! log in information
For PreK - 1st, 6th -8th Grade: login to EPIC! using the following class code: cib6273.
- 2nd Grade Class Code - ZBS-4149
- 4th & 5th Grade Class Code - JLQ-2300
- Be sure to select the grade you were in during the 17-18 year.
Older students should really enjoy Open eBooks or SimplyE
If you are having any problems or issues with your tablet,
please feel free to email Mr. A, helpdesk@taliaferro.k12.ga.us