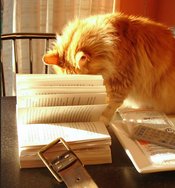 Love to Read
The Scholastic Book Fair Will Be Here Before You Know It!!
October 29th - November 2nd
Come help add to our collection!
EPIC! log in information
For PreK - 1st, 6th -8th Grade: to login to EPIC! using the following class code: cib6273.

2nd Grade Class Code - ZBS-4149

4th & 5th Grade Class Code - JLQ-2300

Be sure to select the grade you were in during the 17-18 year.
Older students should really enjoy Open eBooks or SimplyE
If you are having any problems or issues with your tablet,
please feel free to email Mr. A, helpdesk@taliaferro.k12.ga.us