LT Meeting Oct. 14, 2021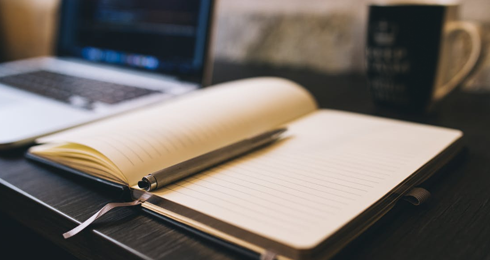 ---
Celebrations: Scott Arenal
-Hotspots are now working the way they should!
-We are a CLCP School now!
-PSAT Testing went well today for 9th and 10th grade.
-Nurse Ashmore will be graduating tomorrow!
--Mr. Garner (counseling) has Partnered with Ms. Noble (CTAE) to develop career lessons based on GA Bridge Law.
Coaching Comments: Shelley Lynn
-Members were given the survey, however technical difficulties did not allow the members to complete survey. We are working to fix technical glitches with survey to allow the team to evaluate the status and focus of the LT Team.
Old Business: Shena Noble
Suite360 Update: According to survey results, three teachers have signed up to received additional training on Friday at 12:30. We are not seeing an increase of usage in the program; however the time is allotted in the schedule. Should we continue to push the program?

Coaches will support the implementation of Suite 360 during collab sessions.
New Business: JeRee Dukes
B5: To make decisions about school improvement, the school leadership team regularly analyzes data, including but not limited to demographic, attendance, discipline, formative assessment, achievement, aggregated informal and TKES classroom observations, graduation rate, course failure rates, and GAPSS target actions.
Growth Measure Data Dig- ATLAS PROTOCOL

Climate Survey- When signing off in the office you will receive a jean pass complete survey by tomorrow morning.
Departmental Updates (School Data, Initiatives, Testing, Scheduling, etc.)
Elementary- Grades K-5 are revising essays/responses from Write Score assessment and continuing the focus on narrative writing (K-2) and argumentative writing (3-5) during their writing block daily.

Middle-

High- JGG fundraiser (see emails/flyers). Ms. Smith is having a senior class meeting. Grades 9-11 are revising their Write Score essays and will resubmit them as a summative assessment this week.

SPED- Working with GLRS to schedule supports in the area of co-teaching; caseloads are growing (teachers may be receiving new students next week)

Federal Programs/Student Services- All FY22 budgets are approved; CARES/ESSER Act budgets are being revised to possibly include a bonus for staff; Possible collaboration with Upward Bound;

Counseling- The PSAT was administered to 13 sophomores and juniors today from 9:30-1:30. Students were very agreeable and conscientious in the testing environment. The ASVAB originally scheduled for October 26 is being rescheduled for January because the ASVAB reps were not available in October.

CTAE- Our monitoring risk assessment program review was completed on 9/21/21. We are currently prepping for the CLNA which will need to be submitted in March.

Athletics-

Parent Engagement- Bingo night, October 14, 5:30. /October 20th, Reach Scholarship Program Ceremony @ 9:30 am/October 21, Parents Don't Have to be the Quarterback art 2 Parent Chat & PTO @ 6:00 pm/ Red Ribbon Week Activities October 25th - 28th/ Fall Festival has been changed to November 4th, 2021.

Technology- The hotspots are finally working!

SEL Committee- Will collaborate with curriculum team to schedule additional training. Suite360 has to be implemented with fidelity.

Curriculum Team-

WIDA accounts were created for all teachers to complete the first, self-paced ELL professional learning module by Nov. 4. Ms. Ruiz will deliver follow-up PL during collab on November 5.

L4GA professional learning is ongoing for PK-12.

Coaching support schedules are being revised and will be implemented next week.

PK-12 Parent Conferences will be held October 18-October 29.

Next Write Score assessment (K-11) is Nov. 15-16. Window will open for SPED students on Nov. 8.

Ms. Adams is preparing certificates for students who scored 4 or higher on the August Write Score assessment.

***Need the Student Rewards, Recognitions, and Celebrations Committee to determine how will be celebrate A/B Honor Roll students for the first 9-weeks.

Write Brain Author's Celebration: November 18

Link to Updated Assessment Calendar: 10.13.21 TCS Assessment Calendar.docx
Effectiveness Meeting Audit
If you have received a survey please submit results by Monday, 10/18/2021.
Next Meeting: October 27, 2021 @ 3:15 Virtually