September 18th 2019 Leadership Meeting Minutes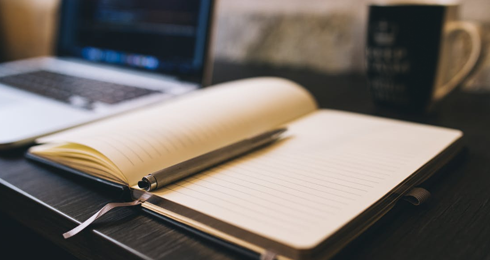 ---
Celebrations: Jeree Dukes
Our CLIP has been approved!

Afterschool Program is going well and has more than 60 students enrolled!

Ginger Smith's Novel is going to be published!

SRA Coaching Day Today went Phenomenally!
Coaching Comments: Shelley Lynn
A04 All teachers will participate in weekly common planning time during the regular school day with clear expectations for collaborative instructional planning.

The vertical planning process is off to a wonderful start for SY20. During this week's session, HS teachers began the practice of collectively examining data in order to refine curriculum, instructional, and assessment practices. These reflective practices are essential in setting and sustaining a learner-focused educational environment. The work of collaborative data teams is to examine student data in a manner to improve their craft. The supports set in place by TCS's instructional leaders coupled with consistent monitoring/feedback will ensure increased student achievement through transformed practice.

Response: Thank you. We believe that the consistent monitoring and quality feedback makes a difference in the continued success of our faculty and student body.
As a reminder, all SIG indicators are to be reviewed/reassessed by September 30th. Please ensure indicator progress and short-term actions (tasks) reflect the status of the current work. Be sure to operationally define success for each indicator as a means to guide/monitor progress.

Response: We will get together to review the data collected by the LT in order to update the indicators.
Old Business: Ginger Smith
Jaguar Futures Day is Oct 2nd

October 3rd Extension/Recovery Day for Students During Post-Planning

October 3rd PD has been rescheduled for November. Students will still join us 8-12, full day for staff.

October 17 starts the Academic Portion of After School

NHD is still moving forward with gusto—phone conference with Kevin Shirley to work on NHD support with virtual coaching for students.
New Business: Scott Arenal
Indistar Indicator for the day

D05: All school staff members establish and maintain a school culture of high expectations.
Establishment and maintenance of high expectations needs to be monitored through focus walks. Teacher websites & Blog, school data, student work samples, assignments from teachers, and JGG/FBLA provide evidence of high expectations.

Each teacher will create a safe and supportive learning environment for every child. The teachers will also develop and maintain high expectations for all students based on data collected from benchmarking and test scores.

Teachers exemplify high expectations in accordance with non-negotiables, monitored through TKES.

School Mission, Vision, and Theme are communicated daily in visual and auditory format.
Departmental Updates (School Data, Initiatives, Testing, Scheduling, etc.)

Elementary- Unit 1 in Illustrative Math is done, moving into unit 2. Everybody is on track and working hard.

Middle- Collaborative meetings with the development of an action plan focused on 6th grade that also supports the other grades. This will guide our work, support student behavior, and help us continue to move forward. Changes have been made in some classes that are making noticeable differences. Getting to know our learners has made a change in effective teaching. Class Dojo is helping. Group counseling with take place during connections soon to assist middle school students. Some students are really making a great effort to support other students. Could celebrate these students to help encourage their behavior—maybe on the morning announcements.

High- Noticing that benchmarks may not be taken seriously. Students are struggling to read for information & not using close-reading strategies. Working through LB and moving along. HS team is developing "this we believe" statements and strategic teaching. Looking at lesson plans and coaching in those areas.

SPED- None

Other-
Dr Jones: Student of the month will come out next week. Re-Vamping Oct 3rd session. May start doing some mindfulness practice and yoga. Will start doing our "PAWS All-Star" walls—students with good attendance, non-failures, and students with no behavior issues. Oct 3rd fundraiser: Hat Day.

Tutor/EIP: None

Technology: None

SRA: Three different groups of students moving up to the next level. Ms. Turner was asked to video her session as an exemplar for others. Kudos!
Close Out 2018-2019

Update 2019-2020

Tabled...SIG Team will make the changes
Upcoming Trainings

Numeracy training on Oct 4th morning

Carol Johanson Oct 15th and 30th

Dr. Susan Powell Oct 31st
ILT-

Starting Oct 17, academic portion will begin. Based on student responses and screener data, we have our students selected for the program.

Could add ESOL support during this time. Will need to contact our ESOL person to be able to provide the appropriate supports for our students. Some accommodations are similar to what we are already doing for some students, but we will need clarification and guidance.

Some external providers cannot support our parents and students due to regulations and paperwork. We can provide resources to families and do everything we can to provide support.

Need to add new students to this list since they were not here for the questionnaire

Looked at student enrollment numbers, course offerings, and budgeting for about an hour.

Letters will be sent home next Monday—or this Friday—for parents. Hope to have them back within a week to get everything rolling.

Will send daily email/text about getting the letters back.
SIG End Date and Phasing Out

As we have gone through the program, we have been able to pay out stipends, bonuses, and purchase software. Now that the program is coming to a close, the money provided is being reduced each time. Less money will be offered in every category going forward. Bonuses and Stipends and Software will not be as readily available going forward. The grant ends in 2021.
Plan a Faculty Meeting

Tabled
Other:

Oct 30th @ 6 PM - Hispanic Night: Dinner, Meet & Greet, Resources

Will be reading to students on Halloween—will dress up
Next Meeting: October 2 @ 3:15 pm