August 8th 2019 Leadership Meeting Minutes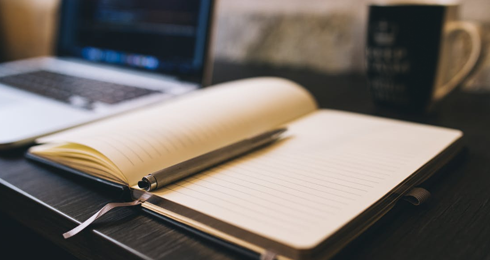 ---
Celebrations: Jeree Dukes
Mr. G has returned to us as a school counselor!
We've filled all positions with excellent candidates!
The Elementary Hall looks phenomenal!
Shelley Lynn has joined the leadership team as the Elementary School Representative!
Shelley has finished her Gifted Endorsement! (Torrance test for figural and verbal assessments)
Egypt Thomas took over our FB page and will be updating our social presence! She's already doing a great job!
Tentative: First PTO is the Thursday after Labor Day. Announcement coming.
Coaching Comments: Shelley Lynn
Old Business: Ginger Smith
Norms Posted and reviewed by group
SIP/DIP Goals Review

Leadership Retreat Recap

Completed all tasks and were able to establish action steps

CNA/DIP Updates

State is currently reviewing.

Professional Learning Goals

Everyone has them and has signed off on them. They will be reviewed in the next few weeks to update.
New Business: Scott Arenal
Indistar Indicator for the day

D03: All teachers systematically gather, analyze and use relevant data (including formative and summative assessment results) to measure student progress to inform instructional content and delivery methods, and to provide timely and constructive feedback to both students and parents.

Teacher discussions of student success plans, profile sheets, and RTI forms will occur weekly in order to adjust instruction accordingly.

Need more data referrals from teachers to effectively use RTI. We must have documentation to roll out SST. Need to better inform staff of the types of information and how much to provide. "What do you need? How much of it do you need?"

PLCs will begin Thursday, August 22nd starting with Data Notebooks.

What is the process for identification of Gifted? Send them to SHELLEY!

We keep SST and SPED very separate so that there is the understanding that RTI is not just a way to get students into SPED.

Gifted services training will be given during PLCs by Shelley

RTI will also be covered for all staff as a refresher at some point.

Progress reports, report cards, student conferences, parent/teacher conferences, parent meetings, and parent communication logs will be utilized to provide timely and constructive feedback to both students and parents.

During B2SB, we had over 80 parents participate in the surveys. Close to 75% involvement.

Non-Negotiables covers parent logs as well.

RI has individualized letters home to parents, much like AR did. Those will be sent out at progress reports. Be sure to include the Spanish version for appropriate families.

RTI forms will be completed and submitted to administration as requested.

See Kim Gresham for support
Departmental Updates (School Data, Initiatives, Testing, Scheduling, etc.)

Elementary- Moving right along with Illustrative. Feeling okay, "just keep swimming." We are in the process of getting all ES students tested with RI by End Of Week. Math Inventory, DIBLES, and WriteScore will be in the following weeks. Dr Johanson provided support and will be back. Bookworms consult will be coming soon as well. PL will be provided based on consult, 2 different sessions on 8/16.

Middle- Several teachers have contacted Mr. G for classroom management advice. Towards the end of August, training will come around. There are modules on SLDS for classroom management. We will support these teachers! We've got digital materials coming in as support. Support, support, support. RI data looks really strong for MS. Coordinating a Sci Teacher meeting to utilize the GreenHouse. Math Inventory is next week.

High- Asked core teachers, no big news yet. RI is next week. Getting into the feel for the new programs.

SPED- No major concerns. Celebrated a student's success in completing a benchmark in one sitting with no issues.

Other-
Dr Jones: Still waiting on CNA/DIP news. Have not gotten a review date, yet. Fed Prog (including SPED) are waiting to submit budgets until approval of CNA/DIP. Working with Carryover funds until Sept 30.

SRA: HS Starting SRA tomorrow. In the Spring, there was a request to be more structured and prescribed for our students. Decision was to provide extra help through SRA for students that weren't getting all that they needed. We are now implementing corrective reading programs during the skills period. The groups are in place and the growth has been incredible with our students!

Tutor/EIP: See above. SRA is rocking!

Technology: Printers/Copiers-- changes have been made as of this afternoon. There will be training during planning throughout the week to assist. Copying and printing is now more secure and can be better managed.

Patrick Miller—Doing a great job with his responsibilities. Being very professional, responsible, and attentive. Taking an interest in his role and looking towards the future.

Tyreke has been helping out this summer and his continued presence has an incredible impact on the students that see both Patrick and Tyreke working in the school.

Dual enrollment numbers are way up. Most of the seniors have signed up for College Algebra. Several Juniors and Sophomores have also signed up. More than 10 at this point. Enrollment is in Augusta Tech.

CTAE: GAPower has expressed an interest in working with us. They will be helping out with our students in JGG and CTAE to talk about Workforce Development Skills. He wants to participate in Jaguar Futures Day. Wants to reach out to more providers in the area to help with career fair and more with our students. Exciting things coming.

PL has been structured for the year already. This will help with scheduling meetings in the future for collaboration.

Consider classroom transitional support for 4th and 5th.
Update LT Members by Aug 15

Mrs. Mann has stepped down as Elementary Rep. Mrs. Lynn has joined as Elementary Rep. Mr. Garner has joined as Counselor, Dr. Daphne has joined as Academic Coach, Mrs. Williams remains as Vice-Chair, but now represents Academics as an Administrator.

Instructional Leadership Workshop Sept 4

Tabled. Follow-up with Ms. Beckham. Dr. Jones, maybe Mrs. Seals, Mr. Fort will attend.

Grade-Level & Department Collab planning meeting minutes need to be uploaded and monitored

For grade-level meetings/after meetings, the documentation is made and collected. It is a simple process with a short narrative. Those meetings are as often as needed, but not structured.

Twice Monthly Departmental Collaborative Meetings. Minutes recorded. Uploaded to Indistar.

Monthly Attendance due by 5th of each month

Mrs. Seals will update us next month

Document and upload artifacts from vertical collaborative meetings

Vertical Collaborative meetings should be a MINIMUM of 120 minutes
Shelley Lynn as ES Rep

Need nominations for School Level Reps for next year

Currently, no changes suggested or offered

Need nominations for next Chairperson

Ms. Dukes has been nominated and accepted the responsibility. Ms. Noble has agreed to serve as Co-Chairperson.

Role Change Requests

Shena Noble will take over Celebrations

Jeree will join New Business with Scott

Short Term Action Plans and Responsible Parties

Will talk about more in detail at next meeting.
Upcoming August/September Trainings
Bookworms Coaching 15-16th August K-5, Observations of Shared Reading, Second Day will be PL but we will do that in grade bands. K-2 morning, 3-5 Afternoon.

Dr. Johanson will be here on 21st of August during planning for K-5. Meeting in grade bands. Illustrative Math training.

Illustrative Math training K-5 on Sept 9. Grade Band meetings.

September 10, Dr Powell will be here to work with Ms. Lester and Mrs. Smith on Louisiana Believes. There will be a mix of observations and PL. First will likely just be observation and discussion during planning.
Copies of Assessments and Uses of Data
We are going to create those data notebooks for you. We will put the screener data in there for you and some other pieces. It is a pivotal point in TKES and we will train you on these areas as we go. It will be VERY important that you bring the documents to PLCs so that we can do everything that needs to be done. There has to be evidence of ongoing use of data. That piece has been missing previously. We must show that we have the data AND are using the data. The data is embedded in our programs, but it has not yet been effectively used. This is a great way to establish differentiation.
Training yesterday was brief. We met with a few teachers who were able to attend. On Monday, a simulator training will be held for 2nd grade. HS students will have training on Tuesday. Wednesday, HS math will take the RI.

We are still looking for the chargers for the TI-84s. If anybody has seen them, please let us know.

The goal is to have ES and HS Math assessed by the end of next week. MS will also be joining the simulation soon.

Testing for students not in a math class in HS? Previously, Ms. Noble has been a wonderful asset in making this happen in the past. However, she is not as familiar with this platform.
Other:

Nurse Ashmore has been planning and developing curriculum for the students in the Nursing Science Course. It is wonderful to have these extra options for schools.

The K-5 rooms look amazing. Every room looks good, but ES is amazing.

These first few days have gone extremely well, for the most part. It cannot happen if everyone does not work together. We must continue to believe in our children and in each other. Attitude is everything.

GA Budget and Policy Board visitors came in recently and want to research our school. We want to be "the best ANY school" and we are on that journey. Not just best rural, best Georgia, but best ANY.

Many teachers came in over the summer and worked to get the school year started off right.

PAWS seems effective already. It is a great opening for the school.

UGA is sending a charter bus for a college application process. August 28th. See flyers.

We must believe that our kids CAN. They need to know that we support them and know that they really can do anything they want if they are given the opportunity.
Next Meeting: August 21 @ 3:15 pm