Leadership Meeting Aug 12, 2020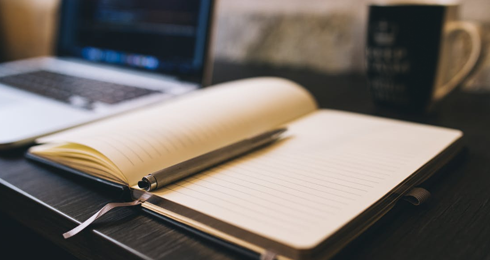 ---
Celebrations: Scott Arenal
Drive- thru Back to School Bash was a success
Mr. G Took and Passed the first part of his GACE for counseling!
Coaching Comments: Shelley Lynn
A1. (SCHOOL & LEA) LEA and school conduct ongoing needs assessments to inform the School Improvement Plan/SIG implementation. (Non-negotiable)
TCS is off to a wonderful start of the SY21! During this unprecedented time, you continue to ensure the academic as well as the social-emotional needs of your students and stakeholders are at the forefront of all actions. Kudos!
Continue to chart data-driven progress towards DIP goals in Indistar. Short-term actions/tasks should reflect current curricular, instructional, assessment, as well as monitoring practices. Remember to routinely upload artifacts to document your progress towards DIP goals.
Response: Thank you. The first week and a half of school was devoted to having students get acclimated to the virtual learning environment. Orientations were conducted to go over expectations during distance learning, their schedules, and how to access their digital learning platforms. The SEL team has been established and currently meets on a weekly basis to determine the next steps for implementation. As a team we will continue to present & evaluate data during our meetings and will chart our progress in Indistar. We will look at our current curricular, instructional, assessment and monitoring practices to determine what actions and tasks need to be taken to ensure we are making progress towards our DIP goals.
Old Business: Shena Noble
Non-negotiables and expectations for distance learning.

Beta Club/Junior Beta Club – No volunteers just yet

Class Newsletters – Template should be developed to help with development and distribution.

SEL – waiting on budget approval.
New Business: Jeree Dukes
Indistar Indicator of the day: B05 (SCHOOL & LEA) To make decisions about school improvement, the school leadership team regularly analyzes data, including but not limited to: demographic, attendance, discipline, assessment, achievement, aggregated informal and TKES classroom observations, graduation rate, course failure rates and GAPSS target actions.
Departmental Updates (School Data, Initiatives, Testing, Scheduling, etc.)
Elementary- Working hard to ensure that lesson plans are available for students, parents, and other teachers in an easy to understand format. Brainstorming ways to use SeeSaw and working well together to find solutions and move forward.

Middle- Forging ahead and getting students ready for digital learning. Having the expectations set really helps to get things started on the right path. Kudos!

High- Drane has had ½ of her students engaging regularly and turning in assignments. Mrs. Smith reports 2000 questions answered in IXL so far, but some students still not participating. Has been in contact with parents. Plans for move forward with hmh. Ms. Rolen has a large group of students not attending, including 8 seniors. Mr. Cline has about 9 students that he has not heard from, is looking to incentivize attendance. Looking to get in touch with as many of these students as possible by any means possible.

SPED- Working to assess students on IXL one-on-one while implementing accommodations. 5 students have completed the whole IXL Assessment. All teachers have met with their co-teachers to understand the needs of their students. Teachers have access to IEPs through PowerSchool.

Student Services- successful 504 meeting to brainstorm accommodations in a virtual setting. Meeting went well. Getting copies of 504s out to teachers. Student Services meeting tomorrow and Parent Meeting is 6 PM. Collecting IXL Data to help determine which students need to be added to EIP so that we can serve the students best. SRA is working through trial and error. Lessons will be pushed out next week during selected times for teachers' schedules.

Counseling – Continuing to reach out to students about Dual Enrollment. There are consequences for the things students do within a virtual environment and evidence is easily obtainable. Advisement will be virtual on August 26th.

CTAE- State testing waivers do include end of pathway assessments for CTAE. Perkins Plus grant was approved. Feedback on local application requires some revisions. GA POWER agreed to partner with us to develop employability skills for our students again.

Athletics- Surrounding counties have started cancelling fall sports, most will not be having fall sports.

Parent Engagement- Annual Title 1 meeting will be early September. Continue to keep Mrs. Seals in our hearts and support her.
Update LT Members by Aug 15 – Done.

Upload 2020-2021 DIP – Needs to be done

Grade-Level & Department Collab planning meeting minutes need to be uploaded and monitored in Indistar – ongoing

LEA Monitoring Report Due

Leading/Lagging Report Due

Review/Reassess SIG indicators

FY20 Completion Reports due (with 100% of funds spent)

ILT Calculation Tool updated and uploaded – 60 hours are embedded in the school day. 240 offered to everyone. Based on instructional needs. ILT Calculation tool does not require attendance, but make sure that students are attending as necessary and attendance is being kept in-house.