Leadership Meeting July 29, 2020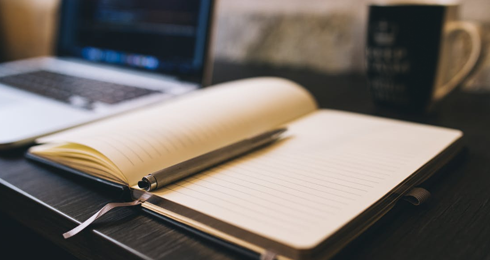 ---
July 29, 2020
Leadership Team
10:00 a.m.- 11:00 a.m.
Celebrations: Scott Arenal
76% of devices have been handed out to students.
Student enrolled in Dual-Enrollment under the new system.
Coaching Comments: Shelley Lynn
•
none
Old Business: Shena Noble
•
Fall school reopening plan: (Virtual-August 5th- Sept. 11th. Updates will be provided by admin prior to Sept. 11t.h)—we will return when it is safe to do so.
•
Remote learning schedules have been developed
•
Flipped learning training- (exemplars to be shared in future?)
•
Technology distribution to students
•
Food Services during remote learning (Mon, Wed, & Fri. via 2 school buses)
New Business: Jeree Dukes
•
Non-negotiables and expectations for distance learning
•
Teacher-facing end of things: if you cannot host a class for any reason, please contact Ms. Paschall and Mrs. Williams. If it is a non-emergency, please amend your plan so that students have independent work to do or a recorded lesson to work through. Contact Families as well through remind or email.
•
If you do contract COVID, you get 10 days at full pay. If someone in the household contracts COIVD, you will get 2/3 pay. Follow quarantine directions from Doctors and be smart.
•
Student Facing: Students are required to attend live sessions unless they are unable for some legitimate reason. Students will need to attend live classes if at all possible in some way. Attendance will be taken in PowerSchool based on Live Sessions participation.
•
3 days for make-up work for each day they miss. If a child is sick for 5 days, they will have 15 days to make up the work.
•
PowerSchool needs to updated regularly, at a minimum every 10 days, with grades and attendance. Please reach out to parents and families if a child is falling behind. Keep families involved as much as possible and communicate with them as much as possible.
•
Examples for K-5 and 6-12 are being worked through so that we will have the expectations clear for how to upload lessons and content.
•
Please be clear about how to login the first day so that students can login for the opening session.
•
Exploratory schedules will be worked out with high school today.
•
As there is no test this year, we can move 9th graders into physical science and then they can take Biology during the next term. All 9th graders will be in algebra support to help with the Math skills that they need to be successful.
•
High school meeting today at 1 PM to smooth out any issues with scheduling and expectations.
•
Really talk to your team bout the student and teacher facing documents. They are complementary documents.
•
Beta Club/Junior Beta Club
•
We Appreciate the work that is being put into academics and need a way to celebrate students more by focusing on the values of the school and the importance of academic achievement. Needs a sponsor and possibly a co-sponsor. If there is somebody who is willing to be the sponsor, please let us know! Spread the word.
•
Class Newsletters
•
Within an SEL meeting, the need for a newsletter for the classes came up. SEL and Mentoring will combine their newsletter, but more would be too difficult. Have team members create a template for independent grade bands. K-5 would develop their own grade newsletters, but 6-12 could develop a middle school Newsletter and a high school Newsletter. It doesn't have to be artsy or overly creative, but a template could be provided so that teachers can plug in their information. Deadline of August 10th, template will be sent to teachers before that time so that they can get it all together. There will be options for virtual and paper.
•
SEL
•
SEL Department has finalized their team members: Polly Cawthon, Dametra Lester, Penny Seals, Shena Noble, Randy Garner, Audrey Hawking, Egypt Thomas, Jeree Dukes. Looking for programs to use, found Suite 360. Something that is already in place and good to go. Able to offer us 4 components: preventative measures, faculty staff, parents, and mental health. Digital platform that only requires a 15-minute investment, once a week. Can be used hybrid or in-person.
•
Departmental Updates (School Data, Initiatives, Testing, Scheduling, etc.)
•
Elementary- Tomorrow will be elementary pre-planning day.
•
Middle- No updates at this time.
•
High- No updates at this time, other than HS meeting today at 1.
•
SPED- Begun calling parents to checkin and see how they feel about going back virtual. Collecting information from parents and looking into hosting some kind of parent meeting. Decided to use Aug 5th-13th for IXL assessments.
•
Student Services- Federal Budgets were submitted and approved. Working on submitted CLIP and DIP plans. EIP will use IXL data to create those small groups as required. Used the DOE EIP checklist at the EOY and will use it again now at BOY. Reading Intervention with SRA students will be tested Aug 5 – 13th to determine groups and starting locations within the program.
•
Counseling – If you know of any students that need Dual-Enrollment, please contact Mr. G as soon as possible to get the process started. He will be here 3 days a week.
•
CTAE- still waiting to hear back from the state on the status of our CLNA.
•
Athletics-
•
Parent Engagement- Remind everybody about the back-to-school bash drive-up on Aug 3rd. A rain plan is being made, just in case. If any teacher has a parent they are unable to reach, please let Mrs. Seals know and she will track them down.
•
SIG Reminders:

Update LT Members by Aug 15

Upload 2020-2021 DIP

Grade-Level & Department Collab planning meeting minutes need to be uploaded and monitored in Indistar

LEA Monitoring Report Due

Leading/Lagging Report Due

Review/Reassess SIG indicators

FY20 Completion Reports due (with 100% of funds spent)

ILT Calculation Tool updated and uploaded

Monthly Attendance due by 5th of each month

Document and upload artifacts from vertical collaborative meetings
•
Vertical Collaborative meetings should be a MINIMUM of 120 minutes

•
Upcoming August/September Trainings
•
Virtual Parent Meeting Tonight @ 530
•
Pre-Planning Days: Elem July 29th, MS July 30th, HS Aug 3rd (all virtual)
•
Collab Planning will start Aug 10th
•
Aug 4th Student Services Exceptionalities meeting. Targets parents who need information regarding Gifted program, Speech/ Occupational Sessions, student services, etc.
•
Other:
•
Virtual parent meeting scheduled for July 29th at 5:30; all leadership team members should plan to attend.
•
Drive-thru Back to School Bash scheduled for August 3rd at 5:30. K-8 Homeroom teachers and 9-12 class advisors will distribute student packets/folders
•
Faculty Meeting August 7th @ 2 PM.
•
Faculty Meeting August 4th @ 9 AM.
Next Meeting: August 12, 2020 @ 3:15 pm