Leadership Meeting July 15, 2021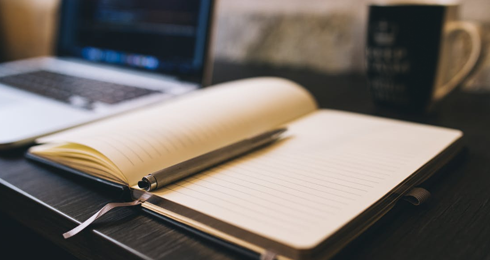 ---
Next Meeting: July 28, 2021 @ 3:15
Not Present:
July 15, 2021

Leadership Team




3:15pm – 5:00pm

LT Norms

Links

~Support and own the decisions of the leadership team as a whole.




~We need to stay positive and constructive while respectfully considering other perspectives.




~Be on time and on task. Complete assigned tasks on time.




~Ask questions for clarity when in doubt.




~We will not complain unless we have a solution.




~Relay information to staff in a timely manner.




~If possible, have cameras on.




Link to District & School Improvement




Link to activities to support goal attainment




Effectiveness Meeting

LT SEL:

LT members participated in team building exercise.




Communication is key in the success of each Stakeholder.




Celebrations: Scott Arenal

Summer School went really well.
A new grant has been awarded to us for the next 4 years—focusing on literacy, Birth – 12.

Coaching Comments: Shelley Lynn

Old Business: Shena Noble

New Business: JeRee Dukes




B05: (SCHOOL & LEA) To make decisions about school improvement, the school leadership team regularly analyzes data, including but not limited to: demographic, attendance, discipline, formative assessment, achievement, aggregated informal and TKES classroom observation, graduation rate, course failure rates. (Non-Negotiable) (2699)




Procedures – using Indistar Tasks and standards, but no longer using the platform.

Crafting Vision Statement – Have done some of the work in the past, but nothing is concrete, yet. We need a vision statement and the beliefs. Can use the Schlechty work to help with building a vision for the school. Should meet as a whole faculty to determine our beliefs and then craft a vision statement from those ideas. This should be done by the end of December 2021.

Team Placement High School Chair – in the past, we have had a HS representative. Now we are looking to find someone to represent the HS. Coach Smith will serve as the HS Chair, Director of Athletics, and Connections Chair.

Upcoming Proposal – SEL committee met over the summer and have a presentation for the LT. Will be using Suite360 for SEL. Teachers should watch the training video supplied so that they can know how to approach the software.

Departmental Updates (School Data, Initiatives, Testing, Scheduling, etc.)

Elementary-

Middle-

High-

SPED-

Federal Programs/Student Services-

Counseling-

CTAE-

Athletics-

Parent Engagement

Technology-

SEL Committee-

Curriculum Team-

Admin-

o Working on a PowerPoint for next week. Assembly for 12th and 11th, 10th and 9th, MS, and ES. Need any teacher input sent to Mrs. Williams asap.

o GSAPS will be coming to visit on August 31st to review the school. Have things in order and know what to expect for the walkthroughs. See the email from Mrs. Fort.

o Proof that we've met this week in our meetings and done the required work.

o Students need to adhere to the rules as outlined in the tech policy and dress policy. Follow the rules…

o Faculty meeting Friday, 7/16/21 @ 1:30pm

If there is a medical reason for a student to need to continue virtually, that arrangement needs to be made with the administrators and teachers. Teachers need to communicate with families regarding how to support those children: paper packets, Zoom, TEAMS.