Leadership Meeting August 11, 2021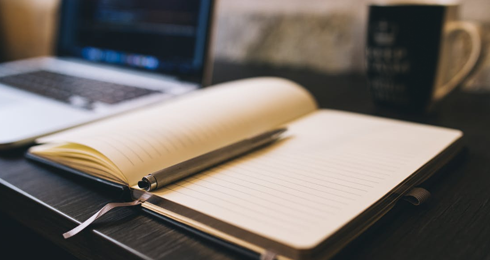 ---
LT members participated in team building exercise.
Celebrations: Scott Arenal
Hosting a COVID event at the school to screen community members. Spread the word, it's tomorrow from 3:30 to 5:30 PM. Try to get as many people as possible to come!
Hosted PRE-K parent orientation last week. A majority of the parents attended. Thanks Mrs. Seals and Mrs. Bowman!
Coaching Comments: Shelley Lynn
Old Business: Shena Noble
New Business: JeRee Dukes
D5: All school staff members establish and maintain a school culture of high expectations. 
Social Emotional Committee Presentation - An excellent presentation by the SEL Committee! Covered the available resources and importance of SEL through Suite 360.

School Return - Information is being looked through based on results from testing this week. Hybrid Model is likely to be adopted when we return. Updates will be forthcoming from Administration. In that Hybrid Model, students are expected to attend 4 days virtually or physically.

Meeting Dates and Overview - Meeting dates have been set for the year, meeting the 2 a month requirement. Tentative topics have been developed and posted.
Departmental Updates (School Data, Initiatives, Testing, Scheduling, etc.)
Elementary- no updates

Middle- Middle School Team is conducting parent conferences August 11-12 from 9-3. Although we have only been in school a few weeks and didn't have much data, we wanted the opportunity to touch base with the parents to introduce ourselves, speak to them about learning packets, and give positive feedback.

High- no updates

SPED- Will begin assessing students in the virtual setting 8/16.

Federal Programs/Student Services- Launching MTSS GO for Tier II and Tier III Intervention and 504 Plans for meetings and record keeping;.Working on scheduling annual 504 parent meetings.

ReOpening – Admin will be meeting on Friday to finalize the reopening plan. The A/B rotation schedule will be released to staff on tomorrow for review before being released to the public on Friday, August 13th. Please ask your teams to continue to monitor their email, Remind & Facebook for updates on reopening.

Assessment: Acadience Training, 7/20-21; PALS Training, 7/22; Growth Measure, 8/10; PPVT Training, 8/16;

Tentative Assessment Dates: Growth Measure 8/18; Math Inventory, 8/19; Write Score 8/23-8/26; Gkids and PALS in progress; Acadience/Dibels and PPVT-4 will begin next week.

Counseling- The push for more REACH applicants is working. There have been 3 new applicants in the past 2 days.

CTAE- FY21 grants have been closed.

Athletics- Sports physicals are Aug. 26 from 9:30 - 2:30

Parent Engagement- Progress Report will be going out next week (August 17th)

Technology- Filing a Form 471 through the ECF. We should be getting 100+ new hotspots for student-use from T-Mobile at no up-front cost to the school. Just waiting on the last bit of documentation to come in. Due date is Friday, 8/13/2021. Acadience Online is having some sync issues, but will be solved as soon as their tech help get back to me.

SEL Committee- Is working to set a time to meet with teachers about the program

Curriculum Team- GSAPS Review ,8.31.21.

Staff members have to come to work all 4 days. If you are working and have children enrolled, you are free to bring your children all 4 days. This can also be extended to the community parents so that they have the support from the school. Could this apply to HS students so that they can stay on top of their HS Credits, considering their difficulties with internet service and connectivity?
Effectiveness Meeting Audit
Next Meeting: Aug 25, 2021 @ 3:15