Leadership Meeting Minutes 8-25-21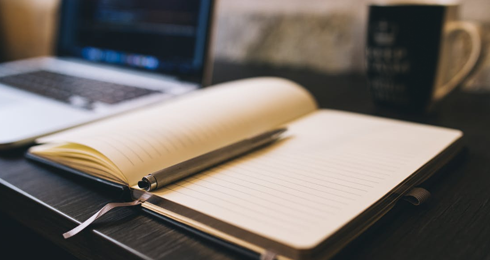 ---
Celebrations: Scott Arenal
Coming back to the building, hybrid.

Playground upgrade in progress!

CLIP is fully approved and currently submitting for funding now.
Coaching Comments: Shelley Lynn
We have been doing this long enough that we are capable of monitoring ourselves. A rubric will be used (Effectiveness Rubric) by random members of the team to assess our progress and effectiveness as a team.
Old Business: Shena Noble
Meeting dates have been updated in OneNote along with topics
New Business: JeRee Dukes
B04: (SCHOOL & LEA) School leadership team meets a minimum of twice a month. The team monitors the implementation of the school improvement plan/SIG plan through Indistar. (Non-Negotiable) (2698)
School Return: Please obey all protocols in place as we return to in-person learning. This applies to all students and staff.

Intercession: If you have students on the no-contact list and they have not been participating and turning in work, please document these things so that we can properly identify who needs to attend mandatory Intercession. Intercession will be scheduled soon, considering safe protocols—8AM to 2PM? May attempt an A/B model. Need an opt-out form—website, Remind, Facebook—that will let parents opt-out of intercession. (Dr. Jones)

Task Alignment Work Session
LT Members reviewed indicators to determine which indicators will be priority moving forward.
Outcome: We will adopt some of the indicators and revise as needed.
Departmental Updates (School Data, Initiatives, Testing, Scheduling, etc.)
Elementary- no updates

Middle- no updates

High- no updates

SPED- Students are being tested for GM/RI. Some students are not connected due to lack of connectivity, some or not engage. We will assess students when we return on 8/30.

Federal Programs/Student Services- We are closing out FY20 grants extended through FY21 due to covid; The remaining 1/3 of our ESSER (CARES ACT) funding will be released to districts after the August state board meeting; The FY22 CLIP is fully approved and FY22 budgets are being submitted for state review.

Counseling- Working on transition plans with seniors for post-secondary, Dual Enrollment started 8/23, reviewing REACH applications if you would like to donate to the REACH scholarship fund please check email for updated Payroll deduction form and other ways you can donate. Please return the signed form to Mrs. Pittard by September 15th. 

CTAE- We are currently working on FY22 grant budgets and preparing for the 9/21 Monitoring and Risk program review. FBLA: Five students have signed up to participate this year so far. Currently we're working on planning chapter activities and collecting dues.

Athletics- no updates

Parent Engagement- Sept. 2nd Annual Title I parent meeting. HS Parent advisement session to follow, @ 6PM. Our backpack program will start on Friday, Sept. 12.

Technology- We have both T-Mobile and Verizon competing to be our major provider of hotspots for the students. All paperwork has been submitted, now we just wait for the hotspots to arrive.

SEL Committee- Collaborating with Federal Programs to plan Staff event prior to fall break, once activity is approved sign up sheets for participation of event will be posted. A digital signup sheet to schedule teacher training for Suite360 will be sent out. This is for teachers who feel they need additional support with implementing Suite360.

Curriculum Team-

Assessment Schedule:

Week of August 30
PALS and PPVT-4-Pre-K

GKids: Kindergarten

Write Score (K-11)

Growth Measure and Math Inventory (3-11) students who did not assess this week
Acadience (Dibels), Grades K-5 (Adams, Burdette, and Berry will administer.
Effectiveness Meeting Audit
If you have received a survey please submit results by Monday, 9/6/2021.
Next Meeting: Sept 8, 2021 @ 3:15 Virtually