October 30th 2019 Leadership Meeting Minutes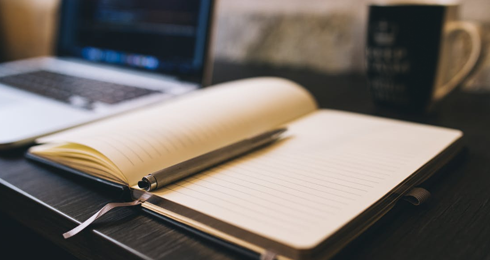 ---
Celebrations: Jeree Dukes
Our CCRPI increased by 14 points!
MS Boys won their basketball game Monday!
We have a Girls Basketball Team this year!
SPED got 100% graduation rate!
Dr. Carl Glickman enjoyed his visit with us!
Coaching Comments: Shelley Lynn
D04 All teachers will promote student learning by using research-based instructional strategies relevant to the content area to engage all students in active learning to promote key skills.
Welcome back! I hope everyone enjoyed their well-deserved Fall Break. Kudos to the leaders of TCS regarding the "Science for Everyone" activities held Monday (10/14). Students actively engaged in hands-on science experiences involving exploration and problem-solving. This served to enhance their creativity, logic, and perception. Likewise, instructional focus walks conducted this week revealed elementary teachers implementing the new math curriculum with fidelity. Students were observed highly engaged and collaborating with their peers to reason through math tasks. This will ensure retention of information through application.
Response: We are so thankful for all the work done to make these things happen. We can see the changes coming already.
Congratulations to the leaders, faculty, staff and students at TCS for their tremendous gains in CCRPI!
TCS made a fourteen-point gain in a year 52.1 (CCRPI SY18) to 66.1 (CCRPI SY19)!! In certain cases, curriculum changes were made second semester of last school year! This is a testament to the hard work and dedication of everyone to increased student achievement! Kudos to all!
Again, please take the time to celebrate all that this means to the students of Taliaferro County Schools and the community as a whole!! Great job!!
Response: We served a cake for the faculty and cupcakes on Friday for students. We are ecstatic about the growth we have shown.
Old Business: Ginger Smith
Consider Celebrating students during morning announcements

Attendance is affecting other areas of achievement. What can we do?
Monday, Dr. Jones had great ideas regarding built-in rewards through positive referrals. We need to make a big deal of coming to school, especially for those that are chronically absent.
New Business: Scott Arenal
Indistar Indicator of the Day: A01 LEA and school conduct ongoing needs assessments to inform the School Improvement Plan/SIG implementation.
LT reviews data at each meeting to inform decisions (05/1/2020)

Needs assessments are completed by students to determine their needs for support (05/1/2020)

Needs assessments are completed by staff to determine areas of need (05/1/2020)

Leadership Team will meet twice a month (05/20/2020)
Departmental Updates (School Data, Initiatives, Testing, Scheduling, etc.)

Elementary- K is working on Sight words and handwriting. Looking at WriteScore, Pre-K might need some exposure to prepare them for K. A way to run stations afterschool has been created to help those students. Dr. Berry will need to map out afterschool for them to make sure things are being done effectively and efficiently. Afterschool Program should encourage kids to come in and enjoy the services offered. Mrs. Seals has a pack of cards that could work as a great activity. 4/5 are working on Illustrative and things are moving along. 3rd is getting ready for the WriteScore Assessment, specifically Informational Texts and responding to those. Elementary teachers might want to watch 3rd grade during Illustrative to use as an exemplar. MS wants to see Ms. Lynn teach as well, just to see how things are done at another level.

Middle- Wanted to highlight that Ms. Lester and Dr. Berry did Narrative writing with MS and it ran into enrichment time. The students had to be forced to leave the academic portion! They wanted to write even more. Illustrative is moving along, though a little behind. 7/8 are proud of their pace and recognize their own progress. Confidence is building, 6th grade is really improving and thinking more independently. They are headed in the right direction.

High- Susan Powell will be here to work with G. Smith and Ms. Lester for Louisiana Believes in preparation for EOCs. We will plan on doing Winter Retakes Jan 21-Jan 24. Going to Rework ILT so that students will be with their teachers from the previous class. Remediate from March 8-20 during ILT. For students that show growth from one level to the next will receive some kind of incentive for their performance. Juniors, Seniors, and 6 Sophomores will be going to the Probe College Fair in Washington Wilkes.

SPED- Working to get access to teachers and lessons for Science and Social Studies to make sure that communication is open for accommodations to be properly provided. This affects the students, the teachers, and the success of the students. We need to be meeting the IEPs requirements and providing adequate time to make modifications. Will explain the expectations to teachers and upload documents to Rubicon a week in advance so that modifications can be made ahead of time.

Other-
Dr Jones: All is going well, new students are being assessed for SRA. Getting new people and new challenges. The team is working more cohesively than ever before. Been working with DOL and Vocational Rehab, three things are coming down the line. HS High Tech—students with special needs headed to college. Goodwill coming to do monthly trainings with students to work with students who have a 504. Work-based Learning Program to ensure our graduates are productive. Provide opportunities for all of our students to succeed. Invited to go to High School High Tech to go see what our students can be exposed to in the future. We are able to teach with our students and for our students so that we can grow and our CCRPI shows that we can. We have a student who has shown great progress with her abilities and willingness. All SPED Staff were trained in de-escalation and restraint training. The skills come in use when handling students who need to be calmed and removed from situations. Restraint in terms of restraining yourself and our emotions, maintaining a level-head. Could possibly train our staff in the future.

Tutor/EIP:

Technology: Pat to do calendar updates. Website still updating. New Camera system is coming soon. Soon, SP4s will be replaced by Dells—ore reliable, more cost effective.

Attendance and Discipline: Some of our frequent offenders are offending less thanks to Mr. Garner's services and interventions.

Other: In order to get CTAE funding, we will need to do another CNAa for CTAE. We still must do an application and such, but with Perkins V, we need to do more. The needs of the region and the programs are aligned with the needs based on CNAa. Manufacturing and Hospitality are our regional needs. People who need to be consulted with will be contacted. You MAY be on the team, be prepared.
ILT- Dr. Berry will be taking over the AfterSchool Program
CCRPI Study Atlas Protocol
Upcoming Trainings

On Oct 31 Susan Powell

Nov 14 K-5 Illustrative Math

Understanding CCRPI

Numeracy Nov 5th

Nov 17th Susan Powell

Nov 21st Tech ToolBox at RESA for Sci and SS

SRA Coaching Nov 18th with GSLR

School Counselor Conference Nov 13th

GAetc Nov 7th
Policy Committee

Mr. A's Piece for his Capstone. Need volunteers.
Other:

Ms. Lynn went to a gifted coordinators meeting on Monday. There will be more in January and February. Need to think about and look at assessments for our gifted program. Need teachers that will work towards that gifted endorsement at each grade level—one for middle school and one for high school.

STEM Endorsement for some of our teachers through Augusta State. STEM ties right in with Gifted. Get as many people as possible to commit.

Tell everyone how well they've done. WE have all worked hard to make this school successful. Kudos to us!
Next Meeting: Nov 6 @ 3:15 pm