August 21 2019 Leadership Meeting Minutes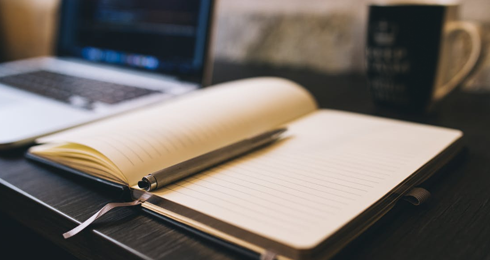 ---
Celebrations: Jeree Dukes
Benchmark testing is going well
New SPED Paraprofessional, Mr. Ferguson.
Coaching Comments: Shelley Lynn
Kudos to the faculty and staff of Taliaferro County Schools on a wonderful start to the 2019-20 school year! As you refine processes and procedures for this school year, continue to keep the focus on curricular, instructional, assessment, as well as monitoring practices as they are the cornerstones of effective school improvement. Continue to monitor the quality of lesson planning and implementation, evaluate the effectiveness of ILT, monitor planning sessions, and use data to inform both instructional and professional learning decisions. Continue to plan efforts in a manner to build capacity and sustain improvement efforts.
Thank you, Ms. Beckham for commending us on our efforts. We are planning vertically with our K-5 Teachers in both ELA and Math. We have had planning sessions to discuss the rollout of Math. Dr. Johanson is working with us to understand the program so that we can implement with fidelity. Mrs. Williams was able to be in 3 classrooms during shared reading, leaving feedback for each with next steps. As we go through Rubicon, we address holes in planning.

Mrs. Williams has begun conducting focus walks targeting Teacher standards 2, 3, and 7. These are informal and will be used only for coaching. However, we do suggest a rating to teachers for normalization purposes. In the future we will get with Mr. Fort, Dr. Jones, Dr. Berry, and Ms. Beckham in order to standardized the TKES ratings. Ms. Beckham and Dr Berry will NOT be performing the evaluations.
Old Business: Ginger Smith
Restructuring of SRA—opinions? Data?
A student has been added to SRA. Hopes for more students to test out as the program continues.

Space has been an issue for us, but we are working on it. If something comes up, please be open to allowing others to use your room if it is available. If there is training or a meeting scheduled that displaced SRA, please offer your classroom, if available.

Mr. Boatwright has been working on building a space within his shop, but it will take time.
Old Printers will be removed before September. The list has been made of those printers that have been requested, the rest will go up for public auction.
Teachers have first call of printers. Faculty and staff will be offered the devices prior to public auction. There are many devices available—mostly B&W.

Mr. A will send an email with details.
Jaguar Futures Day and other CTAE partnerships are growing.
October 2nd (The day prior to Fall Break)
UGA Charter bus for visit to campus next week
Food being offered to help bolster our numbers. ~40 people attending. Next Wednesday, Aug 28th.

Another trip coming in October.
Great start to the year so far!
New Business: Scott Arenal
Indistar Indicator for the day

E01: LEA and school ensure that internal support staff provide intensive, ongoing assistance to implement school reform strategies. Support staff may include: curriculum coordinators, instructional coaches, graduation coaches, counselors, technology specialist, SIG coordinator, parent involvement coordinator etc.

Requires a dedicated IT person for minor tech issues. Director of Academics and Instructional Tech Supervisor provide support through PLCs and assistance in the classrooms. SIG coordinator ensures grant funds are monitored and spent in a way that supports the students and staff. Academic Coach works directly to support teachers in the classrooms with implementation of curriculum, planning, and instructional strategies as needed. <-- Add this!

The school will ensure that intensive, ongoing assistance is provided to implement school reform strategies and goals.

Academic coaches and instructional support specialists will conduct professional learning sessions, detailing information and strategies pertinent to school improvement.

Instructional and academic coaches will provide targeted instructional assistance to build capacity for school improvement.
Departmental Updates (School Data, Initiatives, Testing, Scheduling, etc.)

Elementary- Everyone has finished reading inventory and DIBELS. Groups are being made based on that data. Meeting Minutes will be provided.

Middle- Finished the Math and Reading Inventory, will look at data soon. It is a more difficult assessment than STAR Math. Ms. Gresham likes it more and feels that we can better prescribe targeted instruction based on student weaknesses.
What is the ruling on holes in the pants? The rule from last year was that holes should not extend above the knees. If there are holes above the knees, skin should not be visible. However, academics are a priority and you should handle the situation as you deem appropriate.

Sixth grade is adjusting well and they seem to be enjoying math! CELEBRATE!
High- Reading and Math Inventory have been completed. WriteScore is coming.

SPED- We have all students caught up on current benchmarks. Want to discuss how the testing time is laid out, though. It can be difficult for students who may or may not be in the content course when taking the Math or Reading Inventory. When we do not see those kids on a regular basis, it is difficult to find time to test with those students.
Can we establish a very specific and sacred time for Benchmark testing school-wide for all students to take their testing? Think Milestones.

If students did not receive accommodations, they MUST retake.
Dr Jones: Ready to resubmit CNA due to wording and a small number of revisions. Waiting on certain program responses. Hopefully we be finished soon.

SRA: See Above

Tutor/EIP: None.

Technology: Printers, See Above. New School Website coming soon. There has been a tab for Google Translate on other websites. Can we get it? We will investigate this add-on.
Roles and Responsibilities
Use the provided login information for Leadership Team members.

Look through and pick 2 indicators to reassess or update. Will make a sign-in sheet and share so there is no double-up.

Dr. Rooks has recommended that any and all stipends cannot be paid until completion of activities/responsibilities.

Paint our picture effectively. Moving forward is the priority. Be sure that we reflect our efforts within the actions/plans. We have until Jan 10th to complete this effort.

DIP/CNA will help us mirror our efforts.
What we bring to the table
Our goal is to inspire our students to aspire and elevate their lives beyond all expectations. Live it every day. Commitment is a choice; be committed to our students so that they can exceed all expectations.

The State House of Reps Rural Health Sub-Committee mentioned Taliaferro County for our efforts.

We spin a lot of plates, but we keep things moving. There will always be next steps, don't be discouraged. Keep that "WHY" in mind. WHY do we do what we do?
Data Collection and Utilization
Use your data. Don't just collect it. Dr. Berry has made a spreadsheet that collects and displays all the data for us to examine for trends and areas we can focus on for improvement. Not just about grades, but about Mastery. What can we do with data so that we can advance students' understanding of content? With all of these tools we can look at the underlying issues that can help our student learn what they need to learn, not just complete a worksheet for the sake of doing work for a grade. Are we asking them to do the right work?
Creating Cohesion within LT
We should exude executive presence within our school. We are all willing to do the work necessary. Let's spread that fire. We have to be proud of our school so that our kids and community will be proud as well. Leadership team shirts? School-wide shirt-pins?
How we affect change in the learning environment; our role as educators and mentors
Watch the TEDtalk, complete graphic organizer.
Stay Positive when you speak with your co-workers and students. Words hold power.
Create a Culture of Care in what you do. We are models for our students and they look to us for guidance. They are only children, after all.
Co-Teaching Best Practices
See your email from Dr. Jones.

All kids are your kids. There is no separation. Every child in your room is your child and should be treated as such.

There is also a legal obligation to serve all kids, even if you don't have a co-teacher.

If you need something from your co-teacher, talk with them about it. We are all professional adults, let us collaborate for the benefit of all students.

Co-Teachers don't mind modifying and helping. Just make sure they have the time to help you.

Plan your lessons with your kids in mind. Is a Monday test the best idea for your kids? It might work for some, but not for others. Think of the needs of your students. Talk it out with the co-teacher and the kids.
Upcoming Trainings

Kevin Shirley will be here for NHD to help prepare students and teachers for NHD. From 12 pm – 3 pm in Success Center.

K-5 will meet the 27th August with Kristin Gray, writer of Illustrative Math.

Sept 9th, Illustrative Math Training
Review of Indistar Indicators/Tasks Homework—Due Sept 4
Administrator meeting was held to discuss the needs of ILT. The plans are still tentative and there may be changes.

Required to have 300 hours total, with at least 60 embedded within the school day. Federal regulations have changed: PD no longer counts as ILT.

We must cover all the hours and serve every child with options.

Mrs. Seals and the rest of SIG will combine efforts. Mrs. Seals will be providing extra-curricular activities for students: drama, public speaking, chorus, crochet, arts, and other activities to help build the WHOLE CHILD. That will start in September, following Labor Day for one hour after school on Tuesdays and Thursdays.

Starting in October, students will get 1 hour of academics and 1 hour of enrichment. Tuesdays will be ELA, Thursdays will be Math. We will look at student needs to determine staffing needs: data drives our initiatives and these decisions have not be solidified yet. There will be more information to come. There will be transportation provided and snacks provided.

JGG is going to be involved by providing peer-tutors for volunteer work.

Summer school is a MUST to meet our hours. It will run 4 hours a day for 2 weeks.
Other:

At times, it all seems like too much. But it is all for the students. Please keep up the good fight. Let's create a culture of care.
Next Meeting: September 4 @ 3:15 pm